About Bush Hogging Services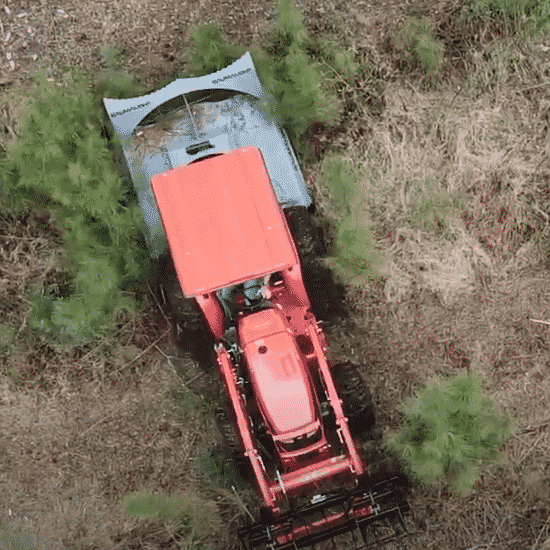 Semi-Annual Service
We offer discounts for properties we bush hog twice a year. This prevents vegetation from growing so big only a specialty brush cutter like the Baumalight can handle the trees. The first cut often leaves the grass or pasture rough but the second really starts to make it look nice.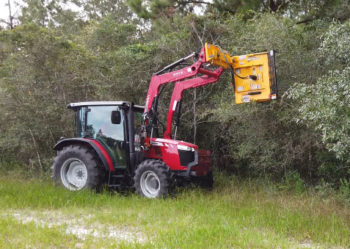 about bush hogging services
Best Bush Hogging Service
Bush Hogging Services provides not only bush hogging, but many tractor services as shown below. We have grown our business in the West Central Florida area (Cedar Key, Chiefland, Bronson, Williston, Archer, West Gainesville, Otter Creek, Ocala, Crystal River region) from a small tractor, with a single operator, to several pieces of equipment and  several operators, we have grown and expanded the business. We have invested in a wide range of tractor implements in order to handle more customer requests, more efficiently. Most jobs are completed in 1 to 2 days, even if the days are 12 hours. Sometimes we operate with headlights to get a job completed. Most of our customers are friendly land owners that need help with field and paddock maintenance. 
Our Massey Ferguson 4707 and Baumalight CP572 are a great combination of size and power for the toughest bush hogging jobs. Most bush hogs can only handle small saplings and brush. We traded our RK55 in at Ocala Tractor and left with a shinny new 75 HP Massey Ferguson. This size tractor enables us to operate heavier implement under tougher conditions. We can offer a wider variety of tractor services than Billy Bob with an old tractor down the road. We are also insured to protect you and us.
To learn more about Bush Hogging Services, or schedule an estimate, give us a call or text 813.699.9062.  We'll see how we can accomplish your goals together. 
Complete Tractor Services
Field Mowing Service
Field mowing grass pastures and farm fields from a few acres to many.
Bush Hogging
Bush hogging generally covers briars and weedy vegetation under 2″ thick.
Trail & Road Maintenance
With a special vertical bush hog, we can trim trees that grow onto the road and brush under the trees & around ponds.
General Tractor Work
Moving things, digging a hole & lifting. Tractors offer a versatile platform for many tasks.
Field Discing & Fire Breaks
Disc fields and get them ready for next season or disc roads for fire breaks.
Brush Hogging
More difficult and time consuming work that requires specialized equipment that is super heavy duty. Vegetation can be up to 4″ thick!
Road Building & Repair
Whether it is box blading an existing dirt road or cutting in a new road, we can help get you where you want to go.
Harrow Raking
Make those roads look great or drag the cow pasture. Harrow raking breaks up surface material for a smooth finish.
Brush Grapple
We can move brush piles, move stumps, and help you clean up your property. 
Landscape Raking
Rake up debris left after land clearing, remove dead vegetation from a field or groom the land to make it look great.
Back Blading
Cut shallow ditches on dirt roads, pull dirt from edges and build a crown to drain water. 
Post Hole Auger
Quickly dig 12″ holes for fence posts, trees, pole barns or other structures.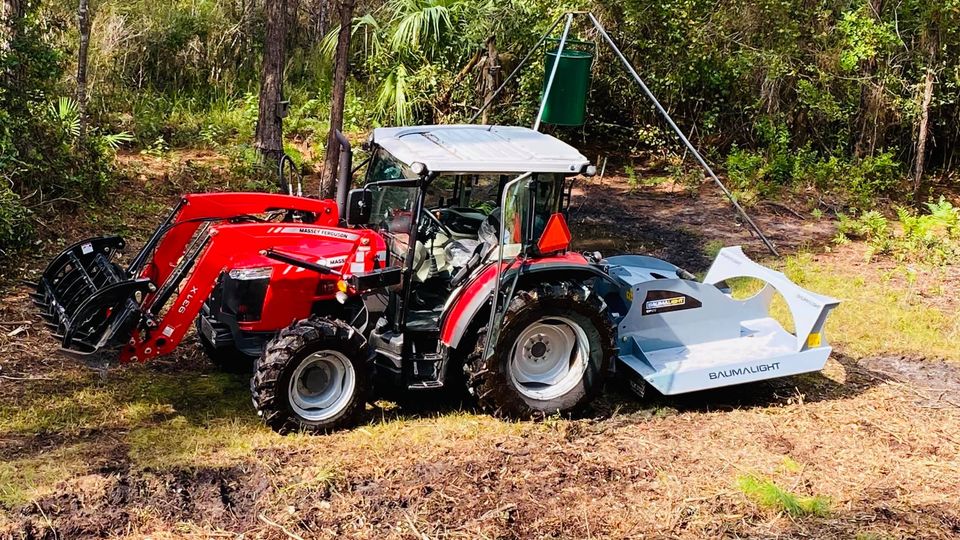 Privacy Statement
Information is not sold or shared. It is used only to contact you in relation to your project.