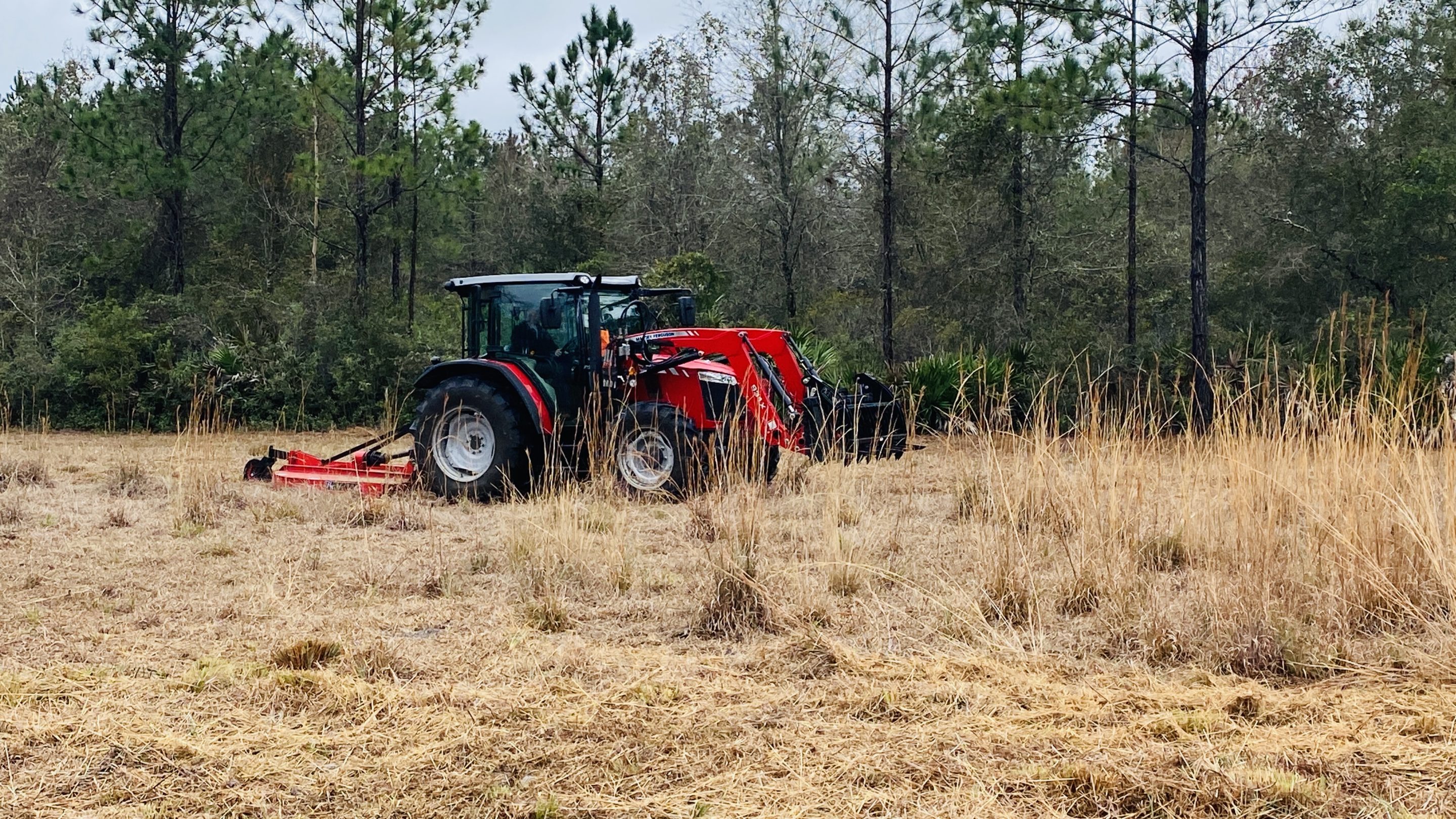 Quality Bush Hog Service 
Like our name says, we provide reliable quality bush hog services around Brooksville and Central Florida. Our 75 HP 4WD tractor enables us to use a class 2 tree cutter. The Baumalight CP572 can cut trees up to 4″ in diameter and is one of the only tree cutters of this capacity in the central Florida area. It is more of a brush cutter than a bush hog. We can of course cut grass with a traditional brush hug.
Brush Cutting
Florida has some really thick, nasty and woody vegetation. Our brush cutter can remove even grind down palmetto bushes which are often found around Brooksville, Chiefland and Ocala. The 1,900 lbs brush cutter can be lifted and angled to cut the top of the palmettos first and then lowered down onto the trunk. Our investment in such a robust bush hog provides our customers with more flexibility and options. A rotary tree cutter such as this provides an alternative to expensive forestry mulchers if the customer is not looking for a more finished mulched look. Forestry mulchers used for land clearing can grind trees at or below grade, where our brush cutter will take them close to the ground.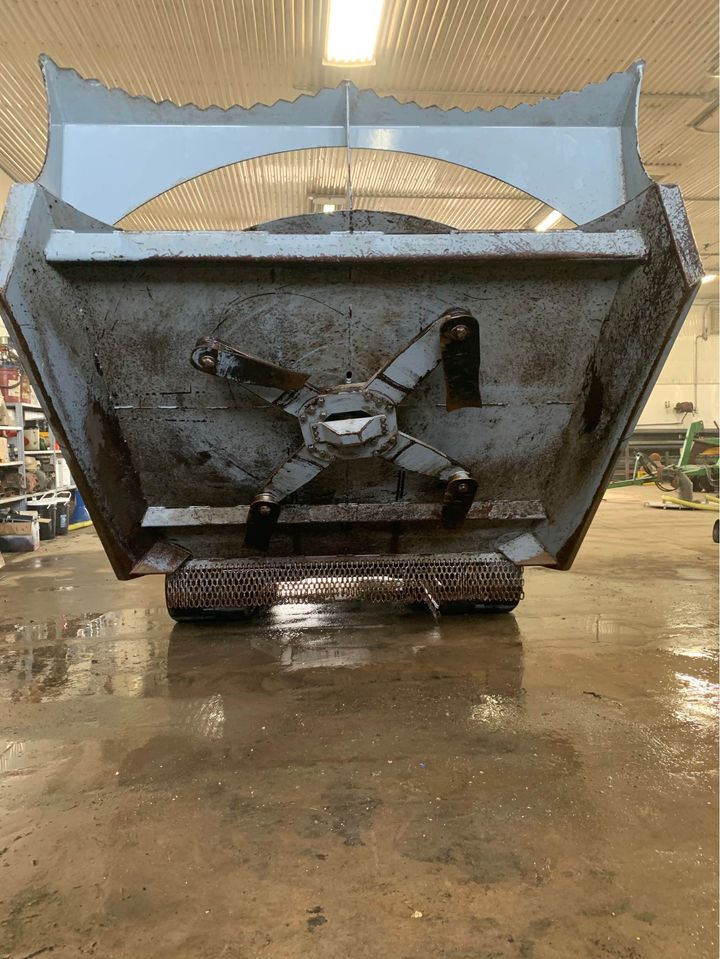 Tractor Services
Sometimes having a tractor available to do the heavy lifting is needed. In addition to bush hog service, BHS will do anything that can be done with a tractor. We have moved trailers, built forest roads, and cleared brush files and maintained dirt roads. 
Tractor Implements Include:
Tree cutter/brush cutter
Bush hog rotary cutter
Brush grapple
Box glade
Harrow rake
Bucket