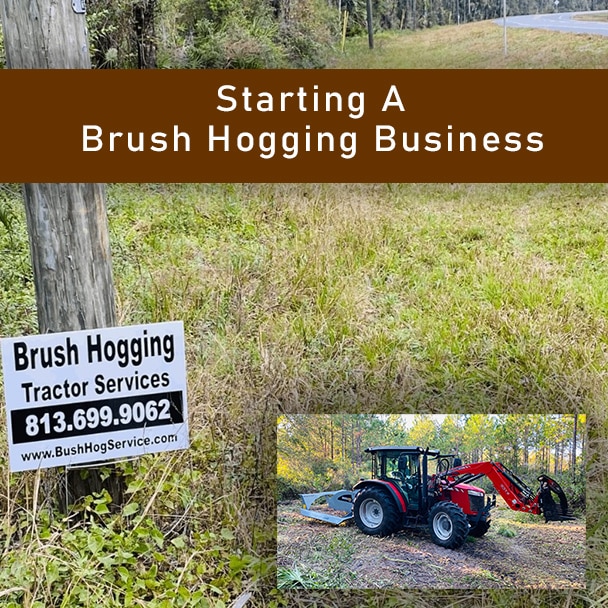 Service Contract Protects Your Bush Hogging Business 
Being on the same page with a customer is never a bad thing. The more detailed your service agreement and invoice, the less likely a dispute later. In all businesses that are run professionally, there is a contract between the company and the customer to formalize how the relationship will work. The relationship should be mutually beneficial but there are times one party is going to try and "win". This creates a win-lose relationship. To avoid this scenario do two things.
1. Charge a fair market price for your service. If you under sell your services, you cannot properly run a business. The hard work you put into it will be lost when you go out of business.
2. Enter into an agreement that outlines the relationship. A Terms and Conditions or Service Contract is the instrument to do this. The more people in the bush hogging and land clearing business that utilize a service contract, the better it is for the entire industry. 
It is easy to bypass this step. You are eager for revenue and do not want to do anything to upset a customer. However, a service contract protects you, and the customer, by establishing the rules. A service contract holds you accountable, holds the customer accountable and protects your family and business. If you make it a normal part of your process, most customers will sign on the spot. Using a service like Docusign is one way to easily handle it online or print some copies for the truck. Will some customers balk and refuse to sign? Absolutely, especially because the last guy that did it for $30/hr did not have a service contract. The quickest way to combat this objection is to say something like:
"Would you rather we don't sign a contract and if I get hurt I sue you? A contract protects us both and anyone that does not provide a contract is not someone you want to do business with because they will not be insured."
At this point you can walk away or do the work without a contract. The customer is really at greater risk than you if you are doing basic bush hogging service work. 
Form An LLC, Limited Liability Corporation
If you are properly insured and have a good service contract, you are as protected as 99% of small businesses. You will likely want to form your business as an LLC, not a sole proprietor, to help separate business liability from your personal finances. If you want to go even further, setup a trust to own your LLC and you own the trust. This removes your personal liability behind two layers of protection helping to ensure your retirement is not compromised. Consult your attorney and accountant to learn what is best for you.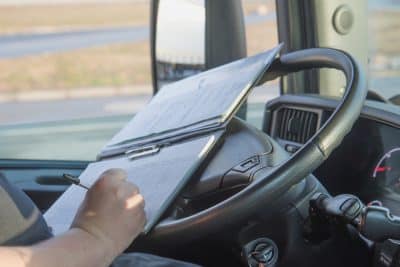 This is a sample service agreement or service contract for a bush hogging business. Consult your legal counsel for one specific to your business. The below bush hogging service contact may be used as a starting point after review by your counsel but not reposted or used as your own online. You are welcome to share a link to this blog post.
View more of our content on YouTube at Otter Creek Farm FL.
TERMS AND CONDITIONS OF SERVICE CONTRACT
Definitions: 
For the purpose of this Agreement (as defined below), the following terms shall have the following meanings:
(a) "Company" shall mean ABC Co, LLC, affiliates, and respective owners, members, managers, directors, officers, employees, and agents.
(b) "Customer" shall mean the individual or entity, solely or jointly, authorized to enter into this agreement.
(c) "Agreement" shall have the meaning defined above.
Workmanship and Service:
Work crews shall arrive at the job site unannounced unless otherwise noted herein. The Company shall attempt to meet all performance dates, but shall not be liable for damages due to delays from inclement weather or other causes beyond our control. Services not listed, such as debris removal, are not included in the service. Heavy equipment may "damage" land and vegetation.
Cancellation Notice:
Cancellation with less than 48 hours notice will result in a $50.00 charge and the day of, a $100.00 charge. This fee is due regardless of any other work performed. Cancellation notice is validated upon return of a confirmation email, text, or call from the Company. It is the Customer's responsibility to ensure delivery and receive confirmation of notice of cancellation from the Company.
Insurance:
The Company is insured for liability resulting from injury to persons or property, and all its employees are covered by Workers Compensation Insurance.
Ownership:
The Customer warrants that all trees, plant material, and property upon which work is to be performed are either owned by him/her or that written permission for the work has been obtained from the owner. The Company is to be held harmless from all claims for damages resulting from the Customer's failure to obtain such permission and will cover associated legal fees.
Terms of Payment: 
All accounts are net payable upon receipt on completion of the work per the issued invoice. A service charge of 1.5%, or $25 per week, whichever is greater, will be added to accounts not fully paid 15 days subsequent to the invoice date unless other terms are noted on the invoice. Payment by credit card or other means resulting in an additional service fee will have the fee added to the final invoice. If outside assistance is used to collect money due, the Customer is responsible for all costs associated with the collection, including, but not limited to, attorney fees and court costs.
Choice of Venue: 
This Agreement shall be governed by and enforced in accordance with the laws of the State of Florida, USA WITHOUT REGARD TO ITS CONFLICTS OF LAWS and VENUE [jurisdiction] of any dispute INVOLVING [between] the Company and You or End User will be in a court in HILLSBOROUGH COUNTY in the state of Florida. Disputes will be resolved in court or through arbitration at the Company's discretion. You agree to pay reasonable legal fees, court costs, interest at the average annual percentage rate generally published online, and collection fees as allowed by law. Court costs and other legal expenses shall be incurred by You. The burden of proof is on You for all claims. NEITHER PARTY NOR ANY AFFILIATES OR ASSIGNEE SHALL HAVE THE RIGHT TO OFFSET THIS AGREEMENT, OR ANY WARRANTY OR OTHER CLAIMS THAT ARISE UNDER THIS AGREEMENT OR OTHERWISE.
Limit of Liability
TO THE MAXIMUM EXTENT PERMITTED BY LAW, YOU UNDERSTAND AND EXPRESSLY AGREE THAT THE COMPANY, ITS OFFICERS, EMPLOYEES, SUPPLIERS, OR OWNER, AND ITS LICENSORS WILL NOT BE LIABLE TO YOU UNDER ANY THEORY OF LIABILITY FOR ANY DIRECT, INDIRECT, INCIDENTAL, SPECIAL, CONSEQUENTIAL, OR EXEMPLARY DAMAGES THAT MAY BE INCURRED BY YOU, INCLUDING ANY LOSS OF PROPERTY, INJURY, DEATH, WAGES, WHETHER OR NOT THE COMPANY OR ITS REPRESENTATIVES HAVE BEEN ADVISED OF OR SHOULD HAVE BEEN AWARE OF THE POSSIBILITY OF ANY SUCH LOSSES ARISING.
TO THE FULLEST EXTENT PERMISSIBLE BY LAW, IN NO EVENT SHALL THE COMPANYS TOTAL LIABILITY TO YOU FOR ALL DAMAGES, LOSSES, AND CAUSES OF ACTION WHETHER IN CONTRACT, TORT (INCLUDING, WITHOUT LIMITATION, ITS OWN NEGLIGENCE) OR UNDER ANY OTHER LEGAL THEORY (INCLUDING, WITHOUT LIMITATION, STRICT LIABILITY) EXCEED THE AMOUNT PAID BY YOU FOR THE SERVICE INDICATED IN THIS AGREEMENT. THIS DOES NOT AFFECT ANY STATUTORY RIGHTS THAT MAY NOT BE DISCLAIMED.
Limitation of Time to File Claims: 
ANY CAUSE OF ACTION OR CLAIM YOU MAY HAVE ARISING OUT OF OR RELATING TO THIS AGREEMENT OR THE APPLICATION MUST BE COMMENCED WITHIN ONE (1) YEAR AFTER THE CAUSE OF ACTION ACCRUES OTHERWISE SUCH CAUSE OF ACTION OR CLAIM IS PERMANENTLY BARRE.
Disparagement:
Neither party will disparage the other online directly or indirectly.
Omissions:
Clerical errors or omissions do not void the entire agreement. The agreement shall remain in effect even if a provision is excluded for any reason.