Massey Ferguson 4707
Global Series
The Massey Ferguson 4700 series utility tractor provides a nice balance between cost, features and capability. It is more tractor than  many hobby farmers need, but many will want when they come up short on performance at the wrong time. A tractor is a purchase you make with the intent of it lasting 20 years or your lifetime. Purchasing as much tractor as you can afford means you are sure never to regret you purchase and spend even more money doing a trade-in. The Massey Ferguson 4700 series can handle all but major industrial farming activities. You can always use less horsepower but you can never add more.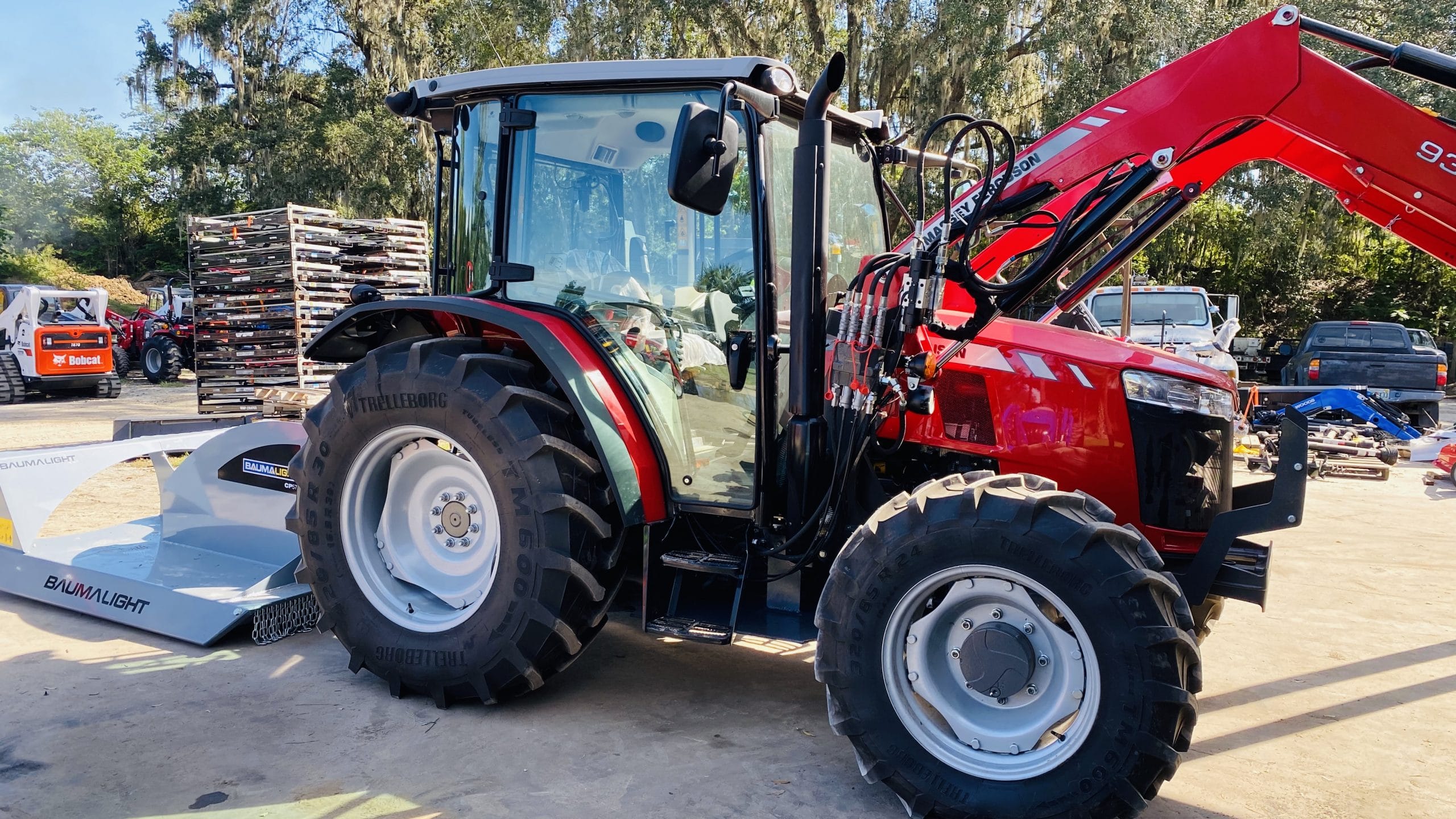 Why Choose A 4707 Utility Tractor?
To start, I have found tractors to be amazing machines. The versatility and capability have proven to enable me to do things not possible or conceivable before. Tractors are easy to drive and operate after just a few minutes of instruction. The operating technique takes time but it is time I enjoyed putting into the work. With an RK55 to start, I was able to buy 46 acres and build a road to areas previously not accessible. I moved tons of dirt and rock and started to shape the land and make it my own. I love bush hogging because I can turn around and see the results of my work. I have moved an old office trailer, pulled stumps, dug up a septic system, mowed the road easements, bush hogged neighbors property, and smoothed roads. 
But why the Massey Ferguson 4707 Specifically? 
As a hobby farmer and doing bush hogging and land clearing, the RK55 just came up short in power a few times and was about to come out of warranty. I also have a desire to run a Baumalight tree cutter which will cut brush and trees up to 4″ thick. The Baumalight isn't so light at 2,000 lbs. and having a class 2 lift capability and 75hp enables me to do a wider variety of work with bigger and more rugged implements. 
Finding service nearby was another major factor. Ocala Tractor is my dealer and located about an hour from my hobby farm. This means I can get there easily if there is an issue. They also have a mobile technician who can come to the farm for convenience or if the tractor breaks down. Service is really something that should be about 50% of your decision. You buy a tractor but marry your dealer. Unfortunately, I had to divorce Rural King due to poor tractor service. They run a great store but have a lot to learn about running a service department. 
Just Good Looking
The MF 4700 series tractor is just a good looking tractor. It has a good stance, the gauges are well laid out and the lines are sexy. 
Features
There are many great features offered on the Massey Ferguson 4700 series tractor line that are either extra or not available on some other tractor lines. Things like multiple clutching options and combining hydraulic flow to improve implement performance are just a few. Being just under 75 hp avoids the DEF fluid requirement reducing operating costs and running out of DEF at the wrong time.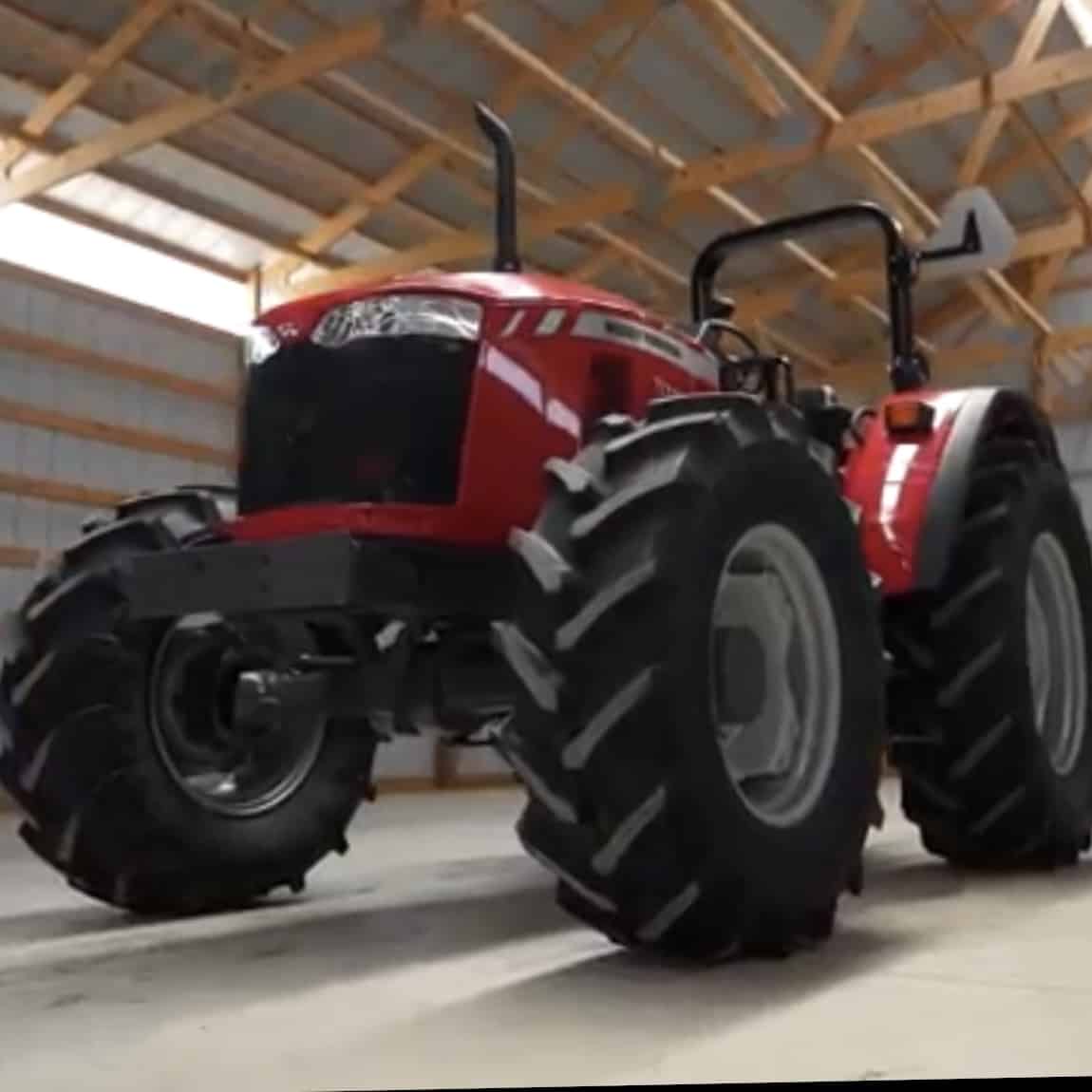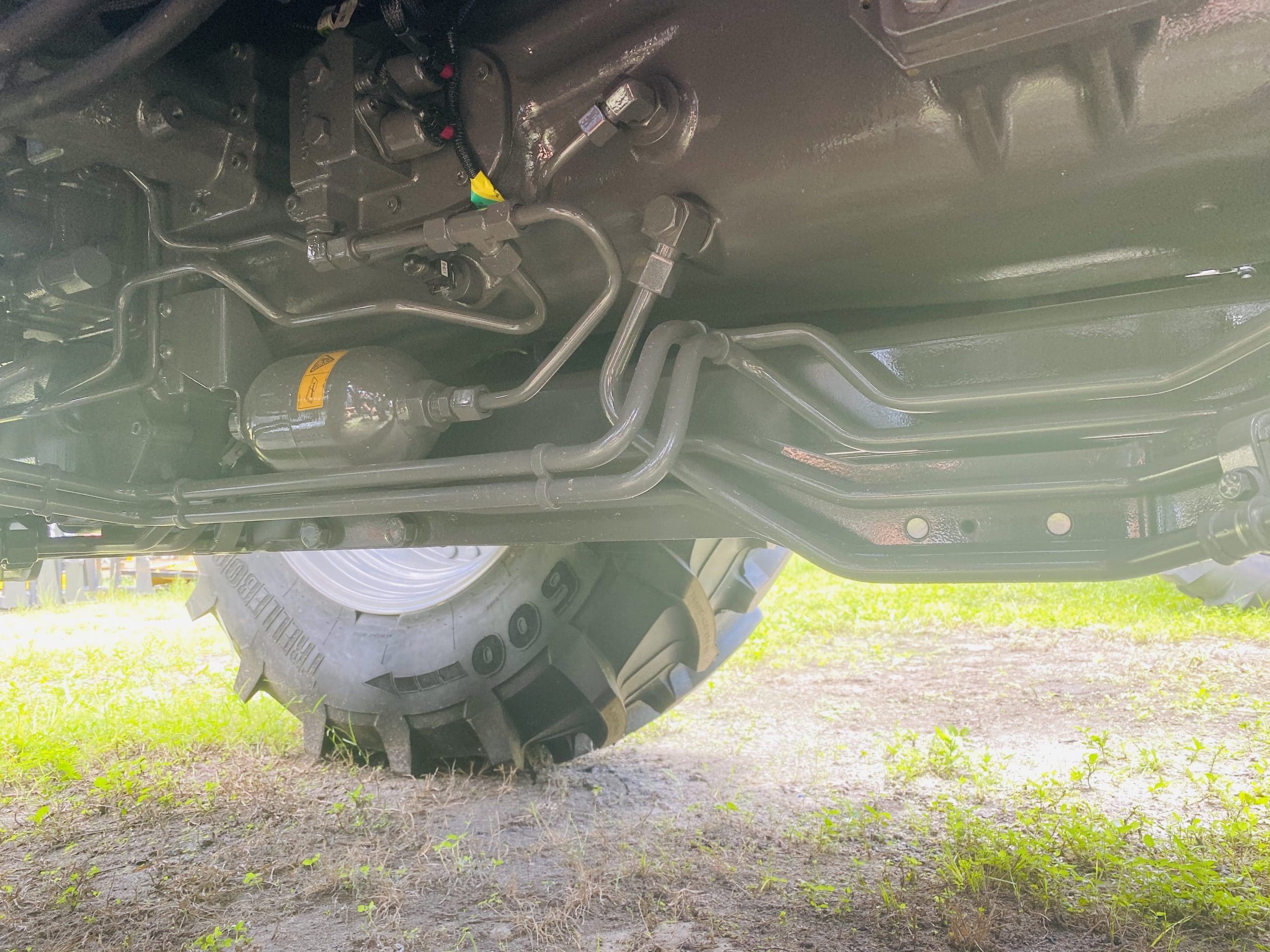 Skid Plate
One thing I noticed that concerned me was the hydraulic lines under the tractor being exposed to vegetation. Knowing that I am going to do some heavy-duty brush hugging, I felt the hydraulic lines would get damaged at some point. Ocala Tractor was able to work with a local welder to fashion a full-length skid plate that creates a smooth underbelly, cutouts where needed, and protection for less durable parts. The skid plate enables me to drive over larger trees going forward instead of working in reverse as much. This saves a significant amount of time when doing land clearing. 
4700 Series Technical Specifications
Max Engine Power HP (kW) @2,000 RPM
Engine Power HP (kW) @ Rated RPM
PTO HP @ Rated RPM (kW)
Engine
Transmission
4707
75 (55.9)
70 (52.2)
57 (42.5) @ 2,200 RPM
63 (46.9) @ 2,000 RPM
AGCO Power™ 3-cyl, 3.3 L, intercooled turbo-charged, high-pressure common rail direct fuel injection (HPCR)
Deluxe 4707: 12F X 12R, 2 range, power-shuttle, electro-hydraulic shuttle lever
4708
85 (63.4)
80 (59.6)
67 (49.9) @ 2,200 RPM
73 (54.4) @ 2,000 RPM
AGCO Power™ 3-cyl, 3.3 L, intercooled turbocharger, high pressure common rail direct fuel injection (HPCR)
Deluxe 4708: 12F x 12R, 2 range, Power-Shuttle, electro-hydraulic shuttle lever
4709
95 (70.8)
90 (67.1)
77 (57.4) @ 2,200 RPM 81
(60.4) @ 2,000 RPM
AGCO Power™ 3-cyl, 3.3 L, intercooled turbocharger, high pressure common rail direct fuel injection (HPCR)
Deluxe 4709: 12F x 12R, 2 range, Power-Shuttle, electro-hydraulic shuttle lever
4710
100 (74.6)
100 (74.6)
88 (65.6) @ 2,200 RPM
88 (65.6) @ 2,000 RPM
AGCO Power™ 3-cyl, 3.3 L, intercooled turbocharger, high-pressure common rail direct fuel injection (HPCR)
Deluxe 4710: 12F x 12R, 2 range, Power-Shuttle, electro-hydraulic shuttle lever