#1 for Ocala Bush Hogging Services 
BHS provides Ocala with quality bush hogging services which range from mowing fields, to maintaining hunting property roads and shooting lanes, to opening new areas. We are conveniently located within an hour of Ocala and provide estimates, annual, semi-annual and quarterly bush hogging services. The more cuts per year, the deeper the discount. Use the Contact page to let us know what you are needing and when. 
Bush Hogging Service Considerations
What goes into pricing a bush hogging job? Why do prices vary between bush hogging services? What is right for you?
These are key questions to understand before selecting a bush hogging service. Being near Ocala means less drive time and drive time is one key factor when pricing a job. Moving equipment is time consuming, expensive and risky. Every mile costs money in the form of fuel, insurance, maintenance and wages. Finding Ocala bush hogging services will reduce the overall cost. 
Prices vary mostly because many people have a tractor that do bush hogging on the side. If these people valued their time and wanted to have a professional business, you would never see prices at $50/hr. A professional bush hogging business needs to charge enough to cover expenses and make a profit so it can continue to be in business. "Larry" who works in fleet and owns a tractor does not care about making a business level rate, he just wants to make some side money. This sounds okay until something goes wrong, like someone getting hurt on your property without insurance. 
The right service for you for Ocala bush hogging services is one that balances price, service and quality. In order to get all three, the rate will be higher. The old adage of you get what you pay for is as true in bush hogging as it is in any business. To learn more about how to get the most for your property, check out this video.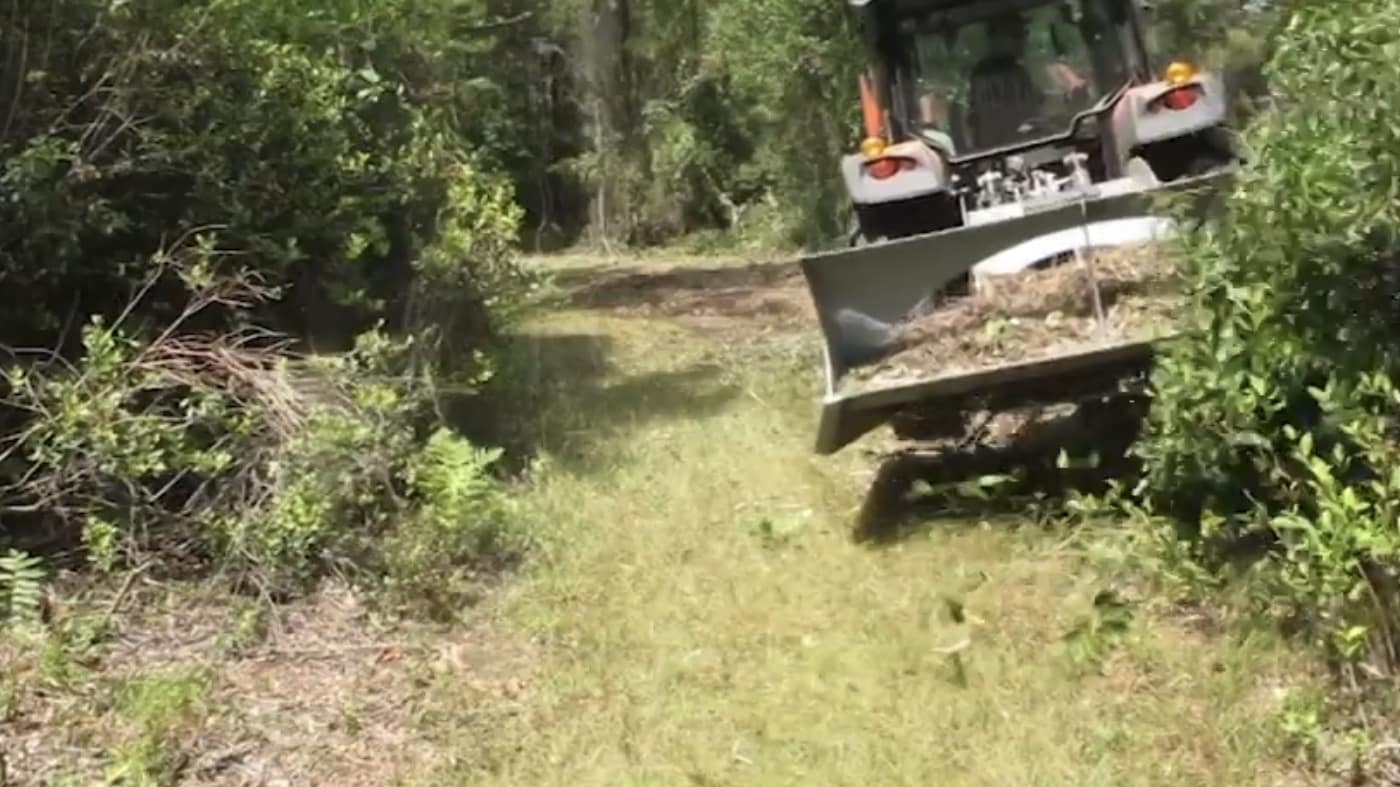 Heavy Duty Commercial Mower
HD mowers are used to work in tight areas not accessible to tractors. A tractor and mower working together is more efficient and produces a better overall result than using just a bush hog on a tractor.
Just any mower will do. This Cub Cadet Pro Z 900 is one of the heaviest duty made with a 38.5 HP Kawasaki engine with 999 cc of displacement. It is very fast, has a 72″ wide cutting area with three blades. It can chew through paddock grass, brush up to 1″ thick and circle trees in seconds. A tractor requires about 6 movements to cut around a single tree. This makes working with just a tractor a lot more expensive in areas of with lots of trees or obstacles.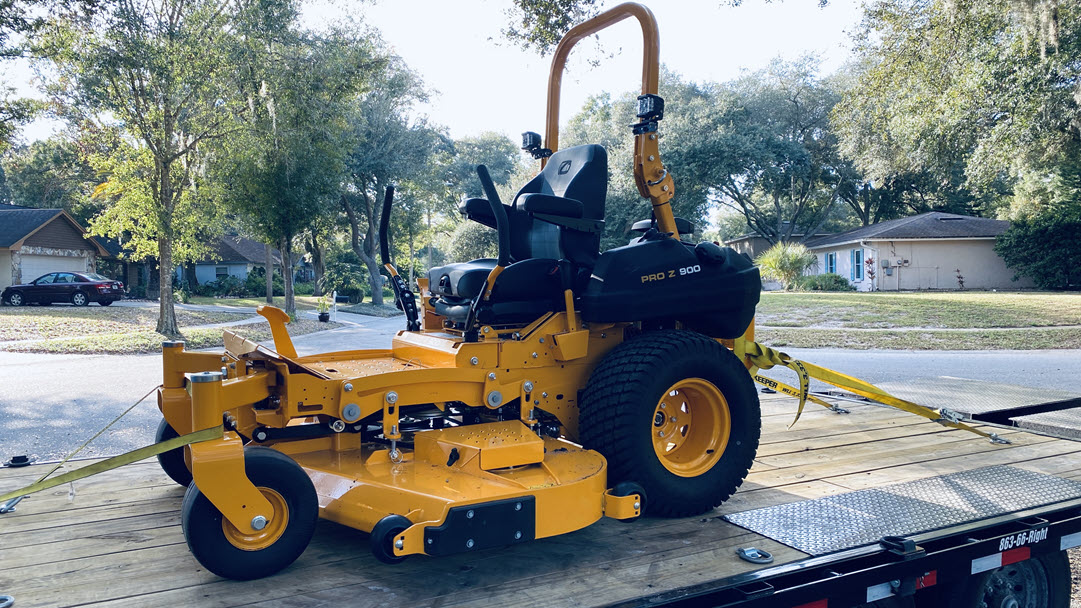 Tractor Services
Sometimes having a tractor available to do the heavy lifting is needed. In addition to bush hog service, BHS will do anything that can be done with a tractor. We have moved trailers, built forest roads, and cleared brush files and maintained dirt roads. 
Tractor Implements Include:
Tree cutter/brush cutter
Bush hog rotary cutter
Vertical trail and field cutter
Brush grapple
Box glade
Harrow rake
Dirt bucket
Land clearing
Fire breaks
Field discing
Landscape raking