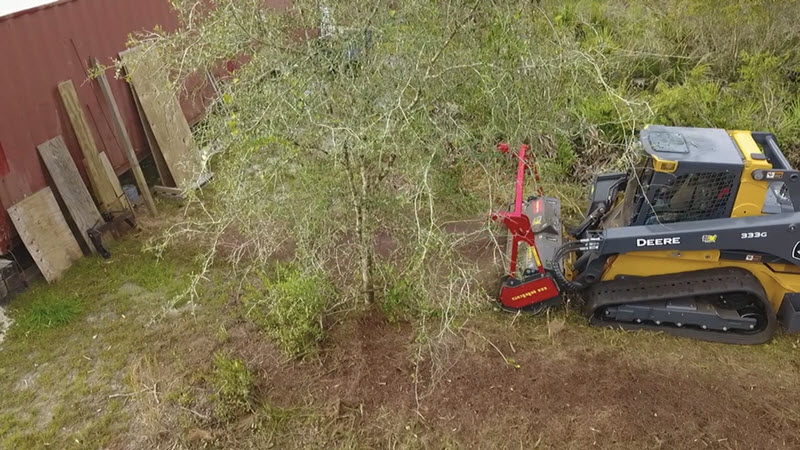 Land Clearing Services Near Me
We provide land clearing services in the Bronson, Chiefland, Cedar Key, Williston and Crystal River area in West Central Florida.  
What is land clearing service?
Land clearing services ranges from brush and small tree removal all the way up to complete forest removal for development or pasture. We provide land clearing services which removes trees and brush for home owners wanting to use more of their land. The track loader, or skid steer, with a drum mulching head is our tool of choice. This combination enables us to handle most residential jobs on farms, hunting property and recreational land. The vegetation is mulched and left onsite to decay or we can use a landscape rake and grapple to make a pile for you to burn after it dries out. Land clearing services provide a nice finished look desirable to most property owners. Although more expensive than bush hogging, forestry mulching can often be done one time and then maintained by a less expensive bush hogging or even zero turn more service.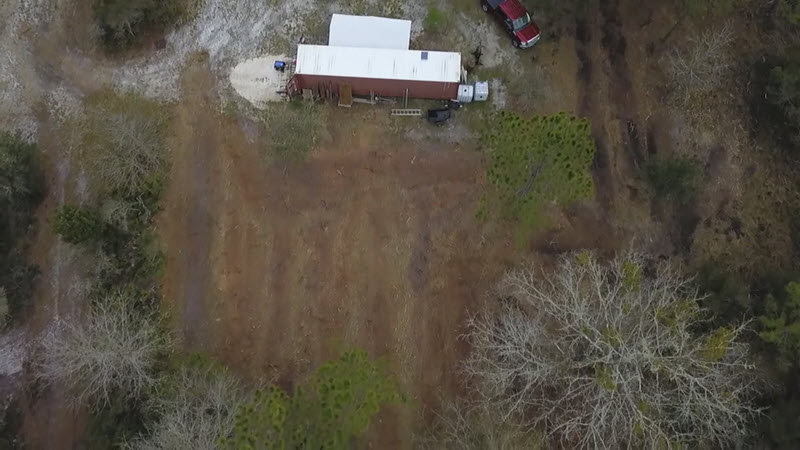 Do I need land clearing services or bush hogging?
This depends on the desired finished result and the size of the vegetation. Most bush hogs are limited to about 3-4″ trees. Bush hogging cuts down with blades that move parallel to the ground. A forestry mulcher spins a drum with cutting knives which pushes limbs into the ground and rips them apart leaving mulch. Many jobs can use both types of machines but only someone that does this type of work can evaluate the most efficient way to get the job done to achieve the desired finished result. This is why you will almost never get a quote over the phone from a professional land clearing service near me without an onsite visit. 
From Forest to Field
Click the images below to see how this area started out to thick to walk through end up a field in under an hour. Forestry mulching is generally the same overall cost as bush hogging in heavy vegetation. The forestry mulcher works considerably faster than a tractor therefore the billable hours are less. Forestry mulching also grinds down the limbs and stalks to grade level leaving a nice looking finish.