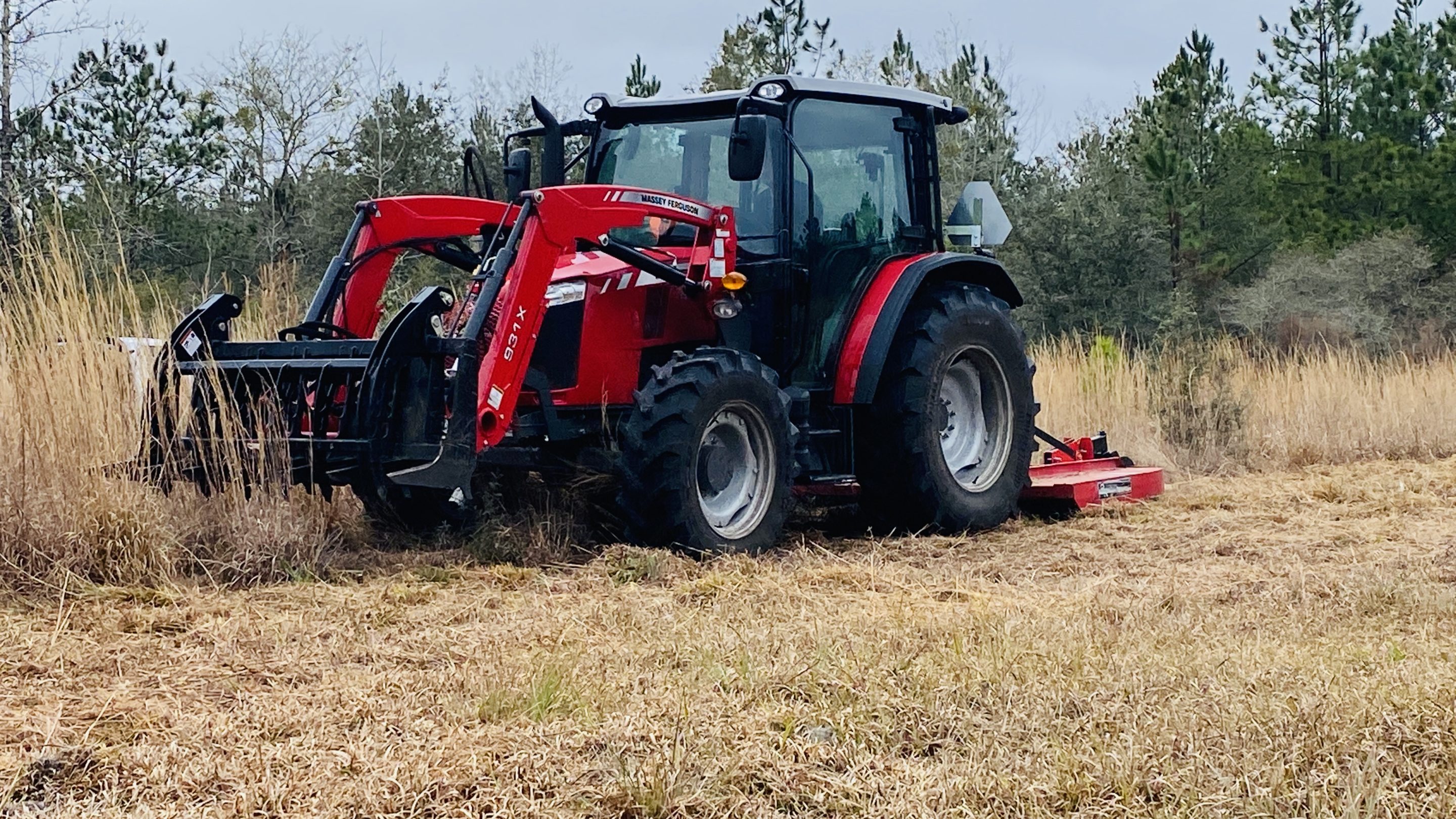 Field Mowing Service Near Me
Field mowing, or pasture mowing, generally involves cutting thick grass or tall brushy weeds and small trees too big for a regular mower. Field mowing and pasture (aka Paddock) mowing services are generally needed when fields have been left unattended and weeds and brush take over. 
The hardest part about getting a field mowing service is getting someone to call you back. Strangely enough, many people doing field mowing, pasture mowing and bush hogging are not very customer oriented and business savvy. With pasture mowing, you want to cut it twice per year and ask about fence row maintenance. 
When you contact Bush Hogging Services, we will contact you back the same day, if not within minutes. We suggest texting 813.699.9062 because we work around machinery and are often talking to others.
Click to call or text: 813-699-9062
As you call around looking for "field mowing services near me" also search for "pasture mowing near me". Ultimately, you need to find the company that is going to meet your needs for the right investment. One thing we strongly recommend is finding a field mowing company or individual that is properly insured.
Proper insurance means a few things. 
1. It protects you from getting sued if a worker gets injured on the job
2. It is a sign of professionalism
Field mowing is not rocket science and you always have the option to rent a tractor and do it yourself. To do this with a business, you should be prepared to pay a reasonable fee. Keep in mind the truck, trailer and tractor require maintenance, fuel, mortgage payment, wages and insurance. Things get broken on tractors doing this work and that has to be averaged into the price. The owner needs to make a decent profit to justify the risk, time and effort. The company has to load and transport the equipment both ways which adds time and expenses. 
Field Mowing Business Insurance
These picture highlights the importance of having insurance. This tractor hit a swamp operating in unfamiliar tall grass. The more you can inform the tractor operator, the less likely there is to be an accident. 
Recommended Tractor Business Insurance:
General liability
Workers compensation
A policy that covers damage while transporting (regular auto insurance will not apply in most cases)
Gap insurance for a new tractor with negative equity
A policy that covers the tow vehicle
General Field Mowing Service Area:
Chiefland FL, Ocala, Cedar Key, Brooksville, Trenton, Gainsville, Plant City, Lakeland, Tampa, Crystal River, Williston, Bronson, and Otter Creek.